2022-07-11
Total automation in clinical bacteriology: technology at the service of the patient
A technology to improve patient care.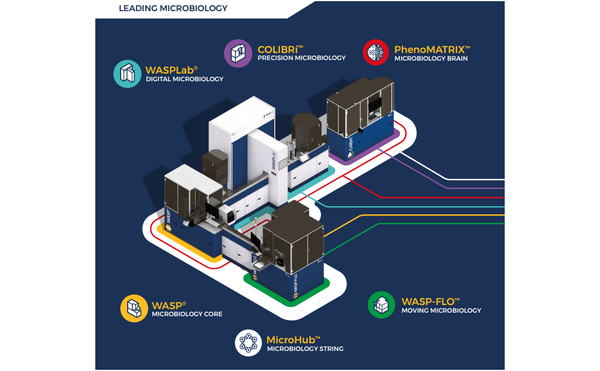 Några av fördelarna som förväntas av en automatiseringsprocess inom klinisk diagnostik är minskade driftskostnader, förbättrad tillgänglighet på resultat/diagnostiskt svar, större tillförlitlighet på produktion och resultat. Trots att många är överens om dessa fördelar finns det ett antal hinder som måste övervinnas innan automatisering blir implementerad, särskilt inom klinisk bakteriologi, på grund av den stora heterogeniteten av kliniska prover, vilka typer av behållare som används för transport av prover och komplexiteten i de analytiska procedurerna.
Nu finns möjligheten att ta del av Dr. Abdessalam Cherkaoui Bacteriology (Bacteriology laboratory
and parasitology, Geneva University Hospitals, Swiss), erfarenhet av att implementera TLA (Total Lab Automation) Copan WASPLab® i det bakteriologiska laboratoriet vid Universitetssjukhuset i Geneve (HUG), Schweiz.
Till "Total automation in clinical bacteriology: technology at the service of the patient"